Best CCTV Camera Services in Ludhiana |Flash Services
CCTV Camera Repair Services in Ludhiana
Every company should invest in a good CCTV system because no business is completely safe from illegal activity. These video networks protect your employees' personal safety as well as the commercial safety of your facilities, two things that are vital to any business. Flash Services would be the ideal choice if you're looking for CCTV installation or any CCTV camera repair near me in Ludhiana.
Flash services are the foremost platform for connecting people in need of household services with pre-screened, high-quality independent service providers. Home service booking has never been easier or more- handy than with Flash Services. We provide various services including AC Services, Electrical Services, Carpenter Services, Refrigerator Services, Pest Control Services, Plumber Services, Washing Machine Services, CCTV Camera Services, DJ Booking Services, DTH Services, LCD Repair Services, Loan Services, and many more.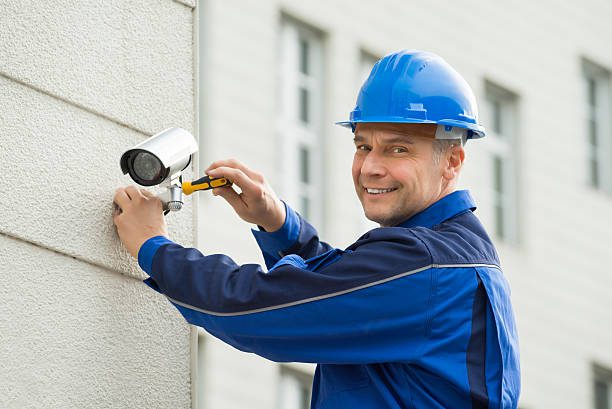 Why should you have CCTV Camera?
A business can benefit from a number of factors when its CCTV system is installed and maintained correctly. Would-be robbers can even be deterred by strategically placed CCTV cameras encircling a business. Throughout the day, their very presence serves as a deterrent and gives your employees a sense of security. If installed properly, CCTV networks are impenetrable and almost impossible to get around. Few blind spots and an emphasis on the biggest danger regions in your particular location are characteristics of a good system. Professional CCTV company technicians can offer you advice on the best configuration for your cameras. Flash Services would be the ideal choice if you're looking for CCTV installation or any kind of CCTV camera repair nearby in Ludhiana.
Maintenance of CCTV Cameras
Each company is vulnerable to break-ins, thus CCTV is an essential security measure that shouldn't be disregarded. Conversely, the quality of a monitoring system depends on the care and attention it receives. It's always important to keep an eye on the functionality of cameras because prevention is always preferable to treatment. You'll regret not taking them up on these arguments if they falter during break-ins. Furthermore, insurance companies can be more willing to pay you back for losses and damages if it turns out that you neglected to maintain your CCTV system when you try to file a claim with them.
Features of our CCTV repair services
• Our expert technicians will maintain the cleanliness of the camera lenses to avoid any dirt accumulation that could impair the functionality of your equipment. We offer the best services for CCTV cameras. In addition, he will monitor the growth of foliage to make sure it hasn't gotten to the point where it could obstruct the CCTV camera's lenses.
• If you see any indications of deterioration in any frayed cables, please get in touch with us so that we may regularly assess the image quality and device power as well as fix any tearing problems.
• It is recommended to get trained professionals to carry out servicing of CCTV cameras once a year.
Flash Services would be the ideal choice if you're looking for CCTV installation or any CCTV camera repair near me in Ludhiana. The best way to match those in need of home services with pre-screened, superior independent service providers is through flash services. Booking home services has never been as convenient or easy as it is with Flash Services.