Electrician Services in Ludhiana |Flash Services
Trustworthy and Reliable Electrician Services in Ludhiana
People are continuously being persuaded to attempt do-it-yourself home repairs in an attempt to save money. However, some tasks call for expert help, or else the final cost could quadruple. The finest illustration of this is an electrician. Anything involving electricity should be done by a professional electrician rather than trying it yourself because it might be risky. The greatest option for you in Ludhiana if you're seeking for reputable and trustworthy electrician services is Flash Services.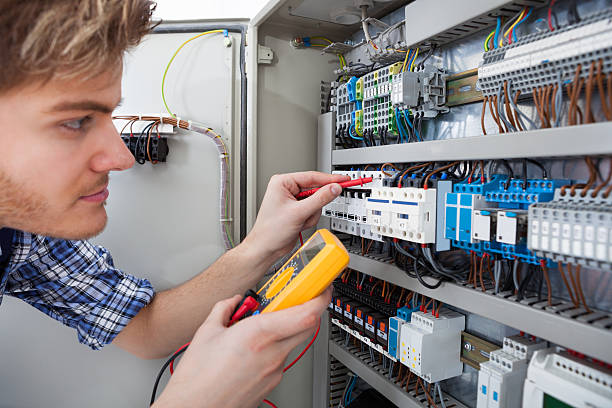 Features of our Electrician services in Ludhiana
1. It would be safer
Electricity work could be dangerous so it is highly suggested not to try or undertake electricity-related projects until you are fully skilled and licensed. Attempting to repair the electrical system without the necessary expertise and experience can be quite harmful. It's best to leave all of your home's electrical systems to a certified and professional electrician. If you are looking for a trustworthy and reliable Electrician in Ludhiana, Flash Services would be best for you.
2. Electricians know about their job
An electrical project is not a hit-or-miss endeavor. To ensure the protection of your family and property, it must be done correctly every time. A competent electrician knows exactly what he's doing and how he'll do it. It is not time-consuming to fix it yourself, nonetheless, it may risk everyone's safety. Therefore if you are facing any electricity problem, let our electrician do the right job
3. Cost-effective
Flash Services is known for offering cost-effective services including Electrician services in Ludhiana. An unprofessionally handled electrical project will result in a costly mistake, not only in terms of materials but also in terms of life and limb. Hiring an electrician from Flash Services eliminates this risk while also saving money due to a speedy fix.
4. Expert and trained Electricians
A seasoned electrician possesses extensive knowledge, experience, and hands-on training in the field. As a result, they are the most competent professionals to handle any electrical issues or systems within your residence. Moreover, licensed electricians provide additional reassurance through guarantees and insurance coverage. This ensures that you are not held liable for any potential harm or property damage incurred by the electrician during their work on your premises. Our team of electricians is highly proficient and capable of successfully completing any electrical task with utmost accuracy from the get-go.
5. Long-term safety
An electrical project done incorrectly can
cause a long-term loss in your home. Booking a professional electrician in
Ludhiana from Flash Services is the safest way to avoid dangerous accidents
like electric shocks and fire.
If you are looking for a trustworthy and
reliable Electrician in Ludhiana, Flash Services would be best for you.
Flash services are the foremost platform for connecting people in need of
household services with pre-screened, high-quality independent service
providers. Home service booking has never been easier or more- handy than with
Flash Services.